After initial development back in June, we decided to bring the M135i back to Derby as part of the Milltek Sport fleet in a bid to further enhance the sound and tone created by the new style 4 cylinder turbo hot hatch.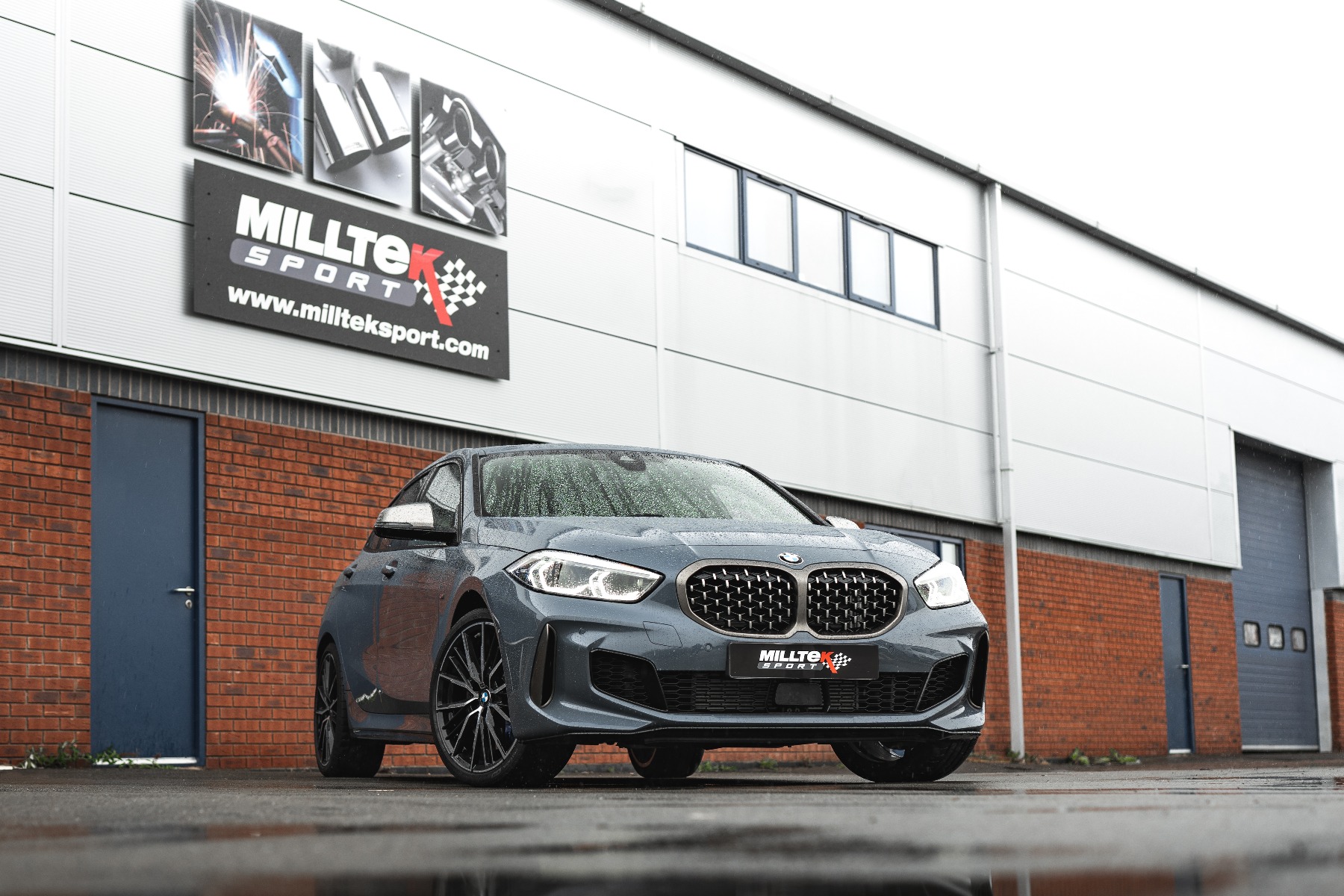 This new flagship 1 series marks the start of a new era in high-performance hot hatches for BMW; with a polarised design perspective compared to previous models, and features aimed to compete with the likes of Mercedes' A35 AMG and the similarly priced Milltek favourite Golf R, we needed to give the new BMW a proper opportunity to impress and reflect on the progression of this relatively young series of BMW.

2004 marked the 1 series' launch with the E80 range offering a rather aggressive set up for such a small car; with true BMW formatting in mind, the 1 series was built with a balanced 50/50 weight distribution and rear-wheel drivetrain. This made it a rather unique option for not only daily drivers who appreciate an athletic ride, but also a lot of enthusiasts and tuners looking for a track car at an accessible price. The E80 series continued throughout the 2000s only refreshed with a facelift or so until 2011 when the 2nd generation came into production.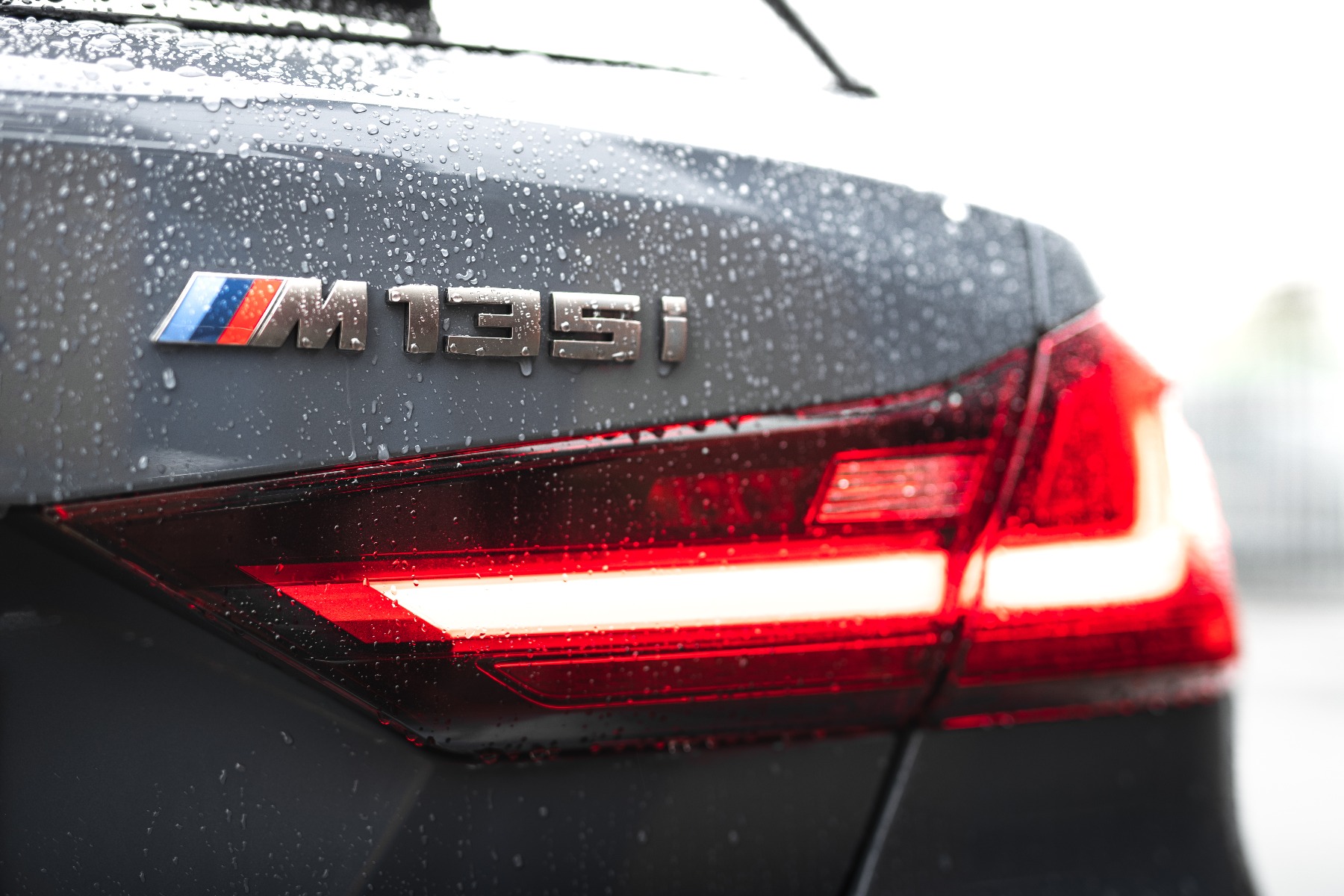 Using similar architecture as the previous gen, the F20 range kept the same playful feel and sporty attitude, refreshed with a sharper more aggressive-looking body and modernised interior. The F20 range also received some extra attention from BMW's performance subsidiary 'M' in 2015 with the M135i and M140i; two track orientated vehicles loaded with exciting performance parts like upgraded and retuned M suspension, improved ergonomics to compliment spirited driving and, of course, a competent 3.0L straight-six that the M140i uses to send you to 60 in about 4.2 seconds.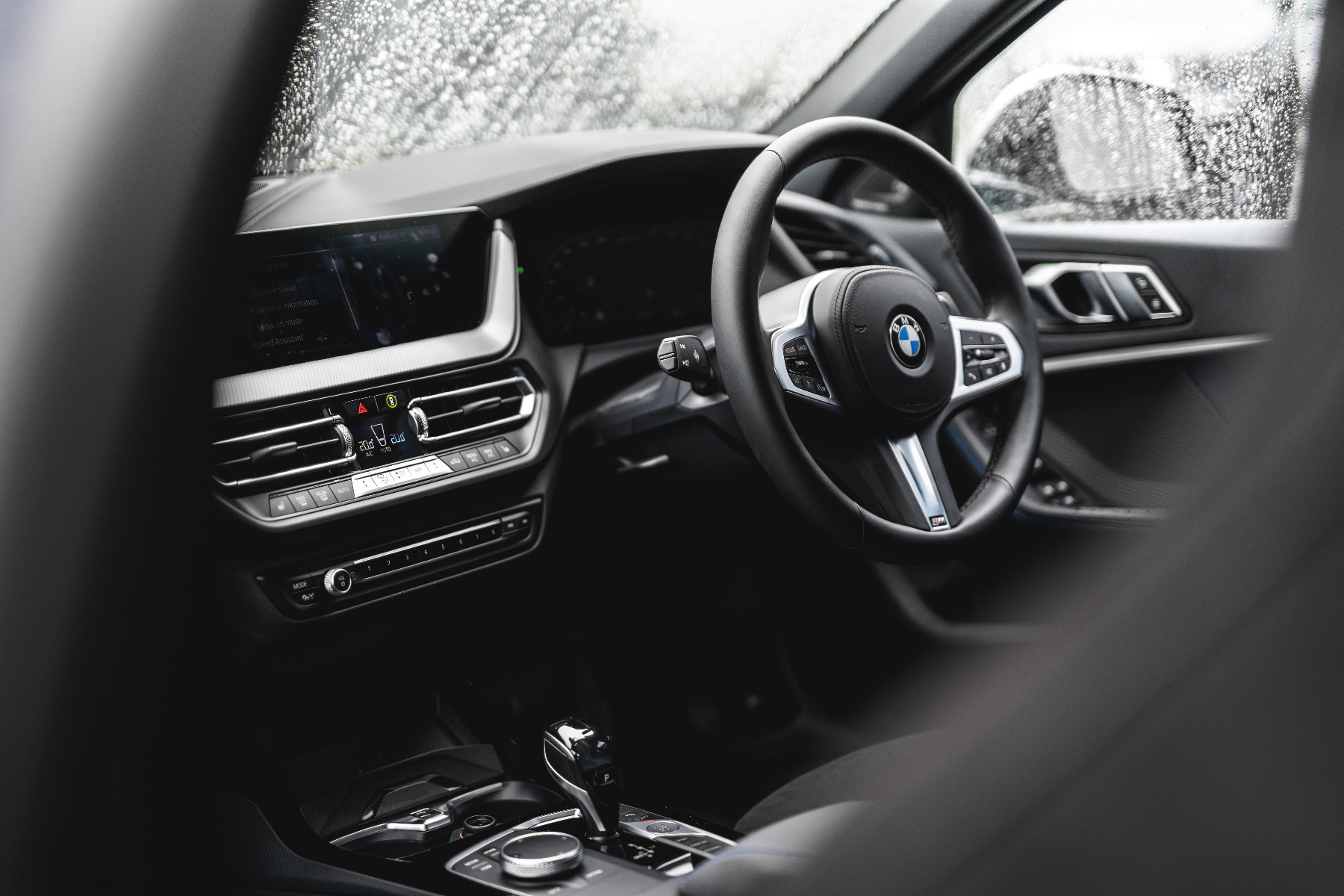 So what's changed on the latest 1 series and why are Milltek Sport so keen to have it on the team? Other than some radical cosmetic changes, this era of 1 series has received some major adaptations to the performance characteristics including a now predominantly front wheel drivetrain, a new X Drive system capable of sending 50% of the power to the rear axle, as well as replacement of the 3.0L straight 6 for a 2.0L 4 cylinder turbo engine.



Although the new engine design delivers a similar power output to the previous 6 cylinder, this BMW seems to lack the deep tones, raspy crackles and audible excitement that cars in this category usually offer. This is likely down to the nature of its 4-cylinder engine coupled with the array of filters and emission-reducing technologies found in the factory system that suppress tones and hinder exhaust characteristics. After it's first visit to Milltek HQ, the new 1 series left the development unit with a particulate filter-back system that produced a noticeably more lifted exhaust tone, a deeper idle note, as well as improved throttle response. These new characteristics were a result of reduced back pressure in the Milltek system that's designed to allow freer gas flow through the T3O4L aerospace grade stainless steel pipe after the GPF, thus reducing resistance when demanding power.





We are excited to announce that our Research & Development engineers are currently in the process of developing a range of new performance downpipes for the M135i that will unlock yet more definition in the exhaust tone whilst maintaining the authentic, tasteful sportscar sound this BMW deserves, so stay tuned over on the Milltek Sport social media pages for development progress and click here to view the GPF-back products now available to order from your local Milltek Sport dealer.



For more information contact us directly on +44(0)1332 227 280 or email info@millteksport.com