We have finally announced that we will once again be exhibiting at the SEMA Show in Las Vegas for 2019 – bringing with us an exciting new range of products for the US market as well as two new show vehicles equipped with our performance exhaust systems.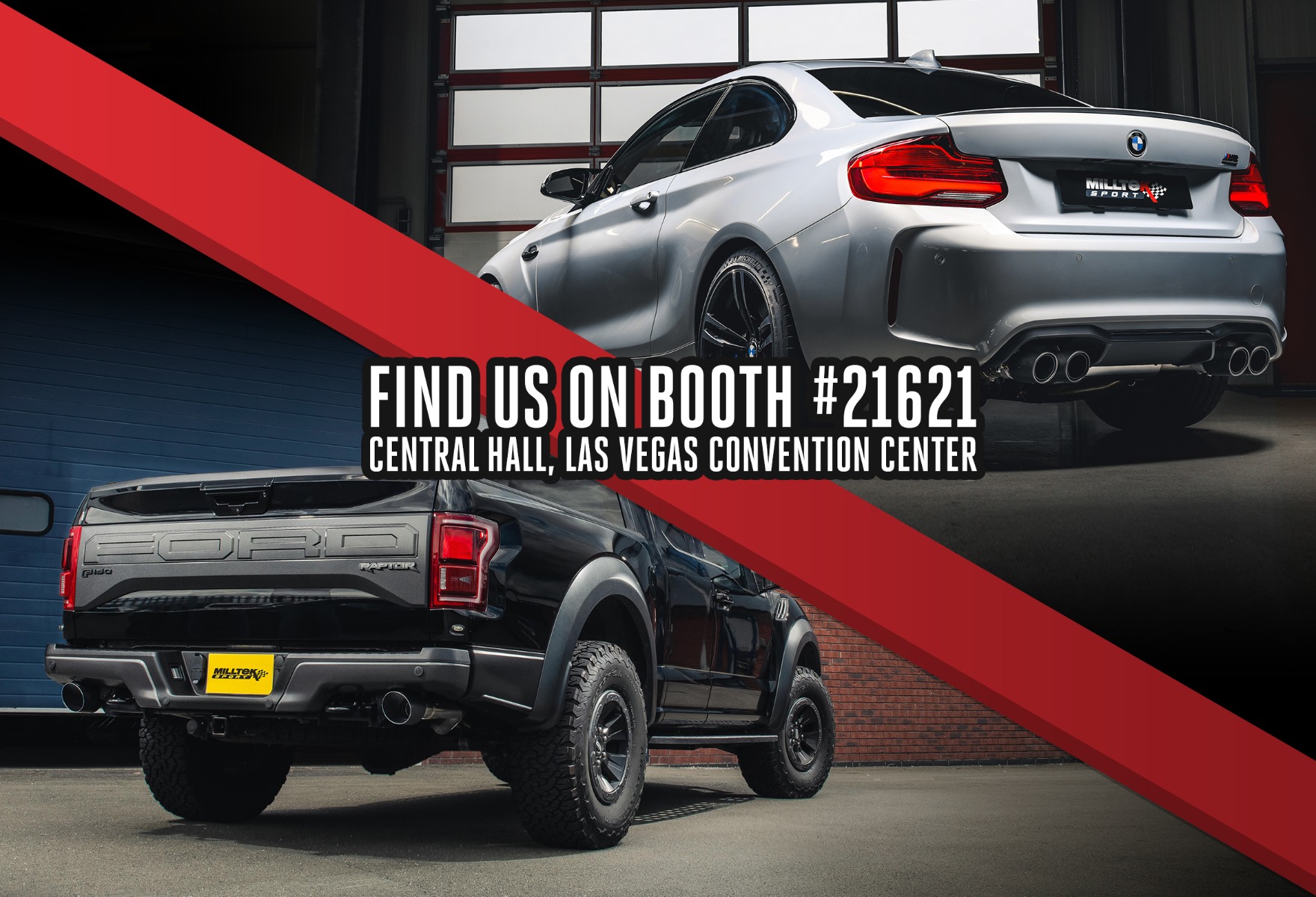 Known maybe more for our dominance in the Euro-tuner market, particularly with VW Group products, we are excited to be showing our evolution by unveiling the all-new system for the Ford F150 Raptor, with a Vegas based Raptor on our stand owned by Executive Chef, Roy Ellamar.
Having had access to both a short wheel and long wheel base Raptors imported in to the UK – the products were developed and tested at our state of the art Research & Development facilities, equipped with the latest All Electrical CNC Mandrel Tube Benders and Faro 3D Laser Scanners, which combined with one of the most experienced teams of Engineers in the industry has allowed us to become one of the first UK manufacturers to develop and release these products in to both domestic and international markets.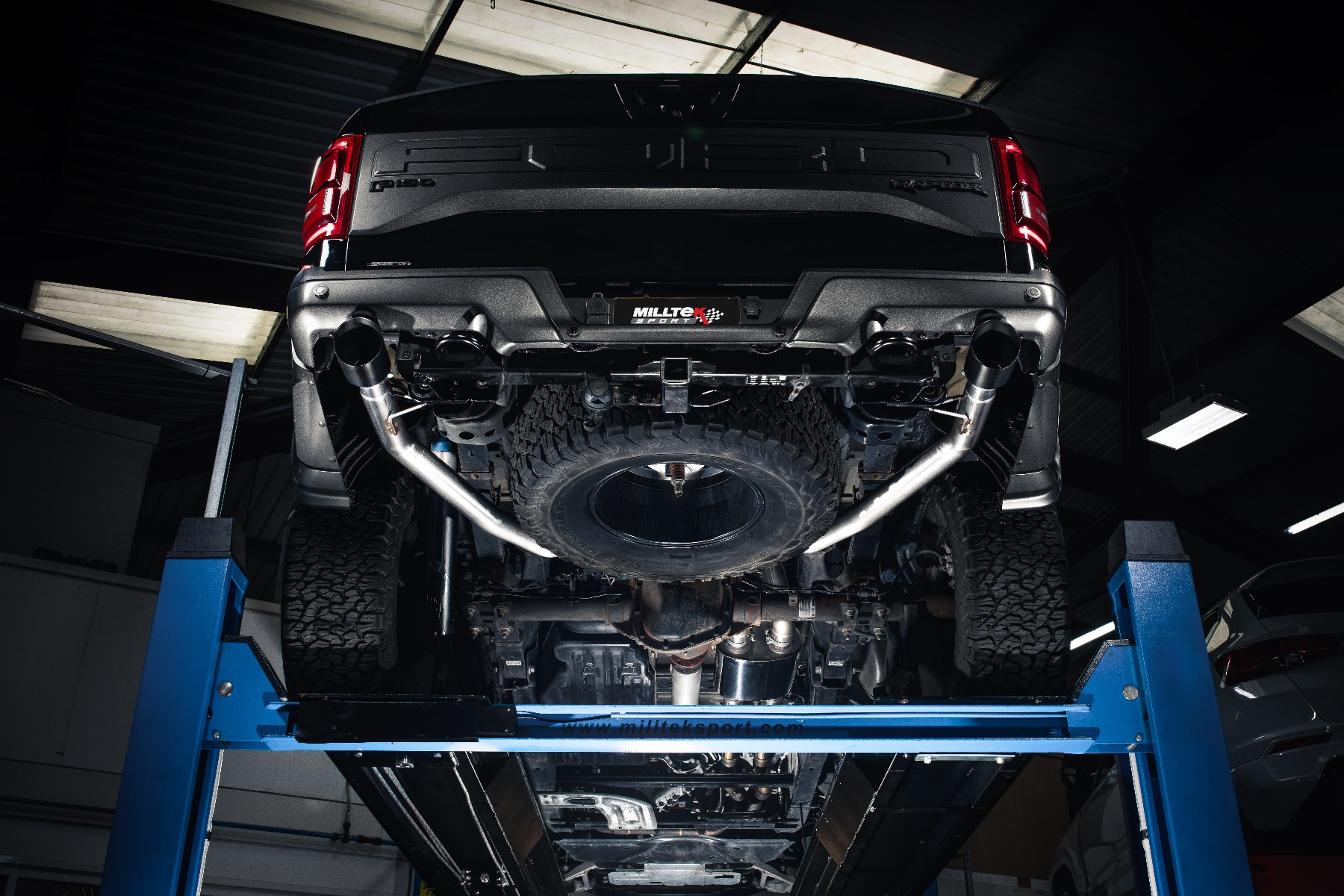 For the first time in the 5 years of exhibiting, Milltek Sport will be in the Central Hall, booth number 21621. This is a huge accomplishment for us as a British brand who are heavily expanding in to the US market and looking to further grow our U.S product offerings.
The second vehicle on the central hall booth is an F87 M2 Competition travelling to the show especially from San Jose. The M2 Competition has already seen a heavy round of modifications including a ProTuningFreaks Bootmod 3 Tune and SSR Performance Dual Cone Intakes & S55 Charge pipes. You can see the full spec of the vehicle below.
The M2 Competition will be equipped with a Non-Resonated Cat-Back Performance Exhaust and Downpipe with Hi-Flow Sports Catalyst. With the biggest performance increase coming from the ability to create a thinner walled exhaust thanks to the use of Aerospace grade T304L Stainless-Steel, therefore creating a large internal diameter and increasing gas flow within the exhaust gases.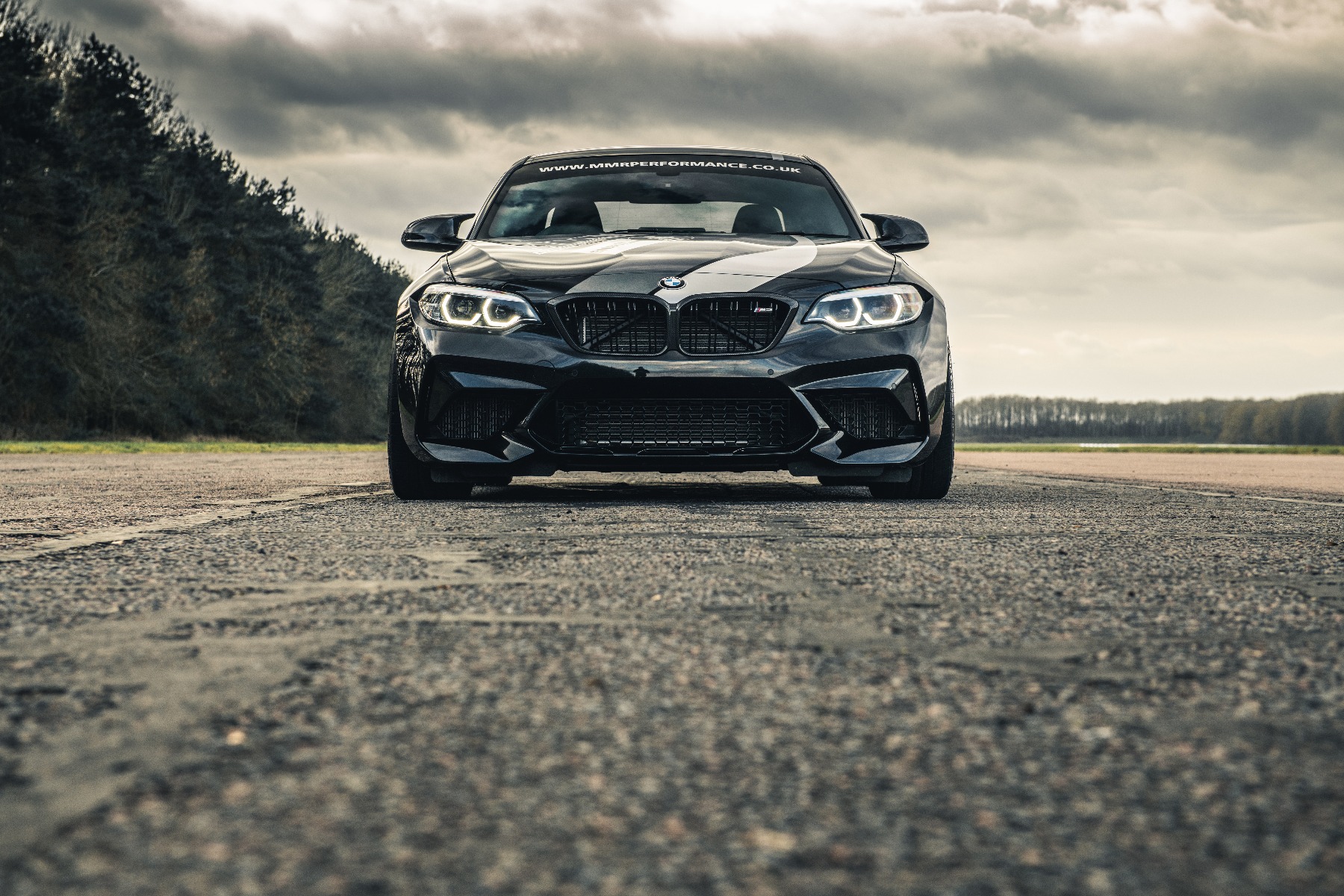 Alongside the 2 new display vehicles, we will be showcasing our innovative version 2 of the Active Sound Module. Active Sound widens the ability to give your car more character than ever before, offering everything the original version did plus a whole lot more. V2 has an increased selection of sound files and a wider range of configurable settings, making it the only platform to give you complete control of the sound of your vehicle.
The product, developed by Milltek Sport, simulates a variety of different tones exiting through the outlet of your vehicle using cutting-edge carbon fibre speaker technology. The speaker is housed within a motorsport grade stainless-steel housing and links directly in to the vehicles network so that you can use "plug-and-play" technology to create a direct, algorithmically calculated relationship between road speed, throttle position and engine speed to generate a range of hyper-realistic exhaust tones.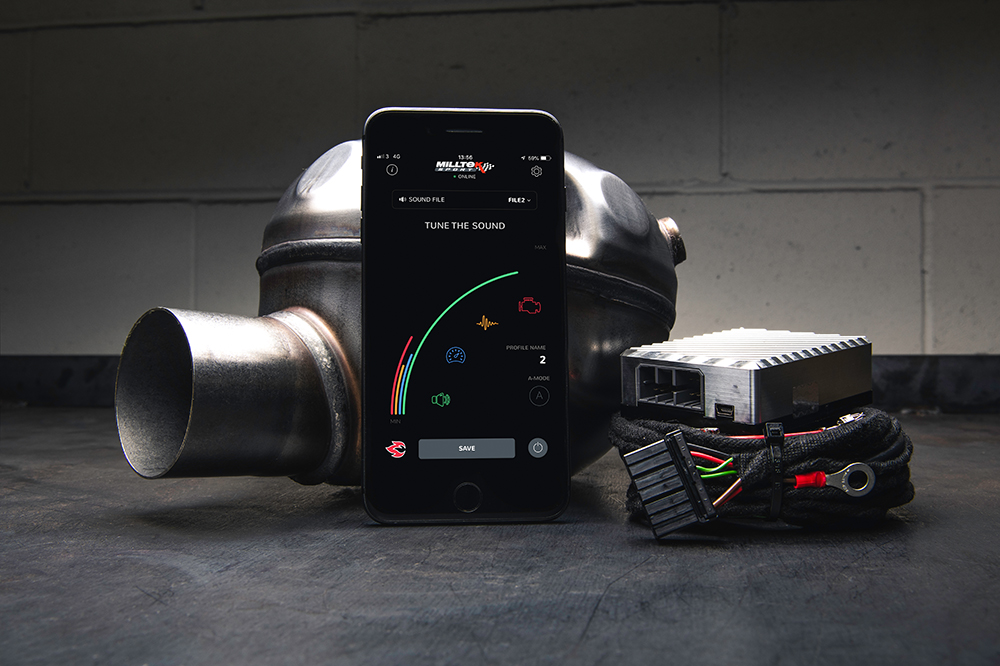 The 'first-time in central hall' booth is set to be one of our best exhibitions yet, with a range of interactive displays and highly experienced staff to answer any technical queries over the 4 day show in early November.
M2 Competition Specification
Exterior
- RW Carbon M Performance Front Lip
- RW Signature CF Side Skirt Extensions
- RW Carbon CF Rear Diffuser
- RW Carbon GTX Spoiler
- RW Carbon CF Mirror Caps
- RSV Forged RSS-1 Wheels
- IND Painted Front Reflectors
- Acexxon F87 M2 Rear Honeycomb Reflectors
Performance/Engine Bay
- ProTuningFreaks Bootmod3 Tune
- SSR Performance Dual Cone Intakes
- SSR Performance S55 charge pipes
- Carbon Fibre Engine Cover
- Downstairs Billet Dress-Up Hardware Kit
Interior
- BMW M Performance Shift Knob
- IND Polar Blue Push/Start with Gloss Black Bezel
- IND Polar Blue M1/M2 Buttons
- Studio RSR Roll Cage
- BMW M Performance Pedals
- Euro Boutique CF Steering Wheel
- RW Carbon CF Door Handle Trims
Suspension
- Airlift 3P Air Management
- Airlift Performance Struts & Bags