Just under a week ago we loaded up a couple of trailers, packed a flight case in to a van and headed to NEC Birmingham for the annual Autosport International Show. For the first time during our long standing relationship with the show, we headed to the Performance & Tuning Village instead of the main show hall.
On our island booth opposite the Engineering hall, we set placed 2 of our fleet vehicles, the Mk8 Fiesta Performance, alongside the newest addition to the fleet, the Tesla Model 3 Performance.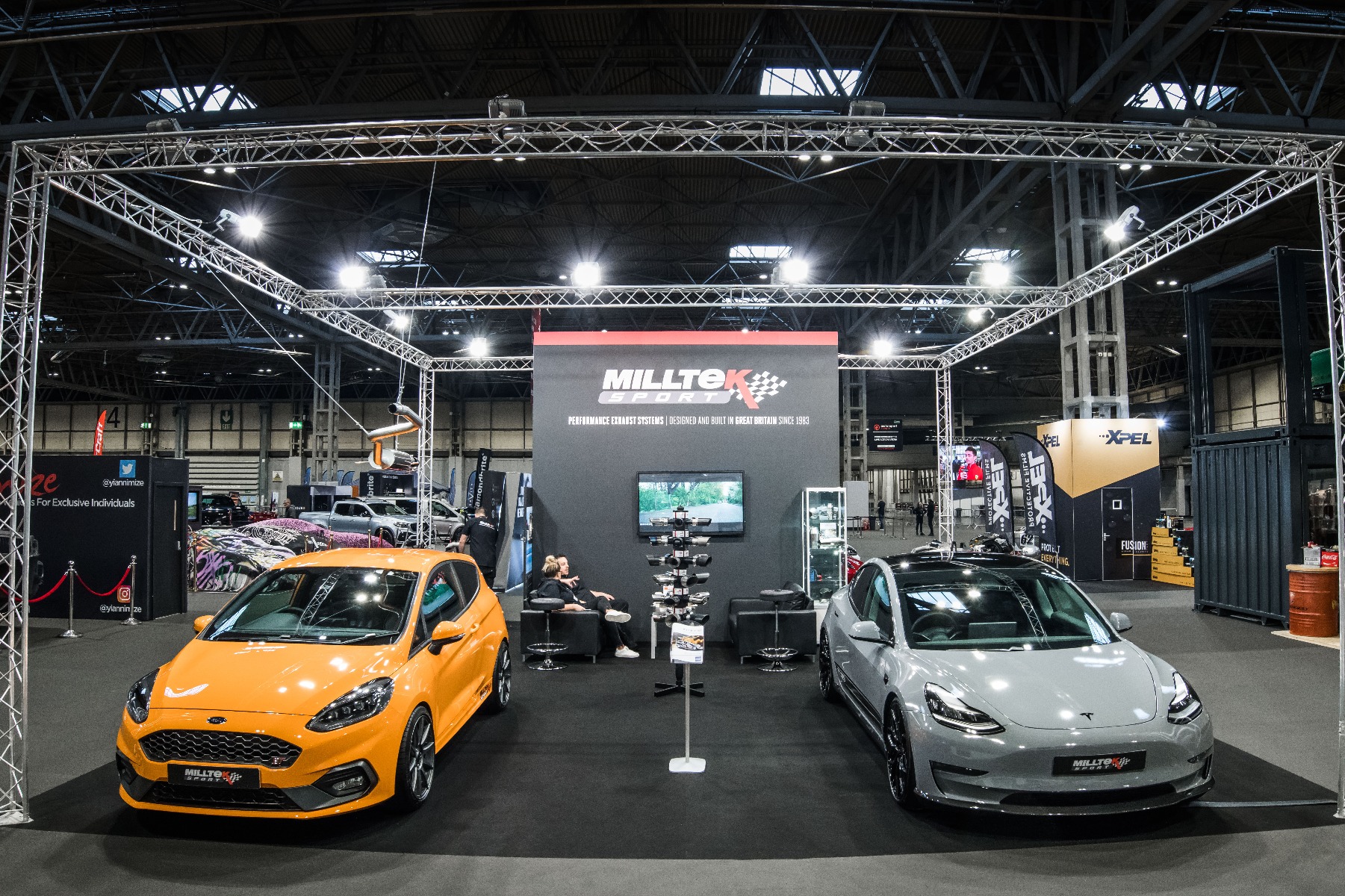 Before you ask, (and trust us, we almost got the t-shirt made) this particular Tesla was boasting version 2 of the Milltek Sport Active Sound Generator. A twin generator that produces circa 98 decibels of pure performance exhaust sounds.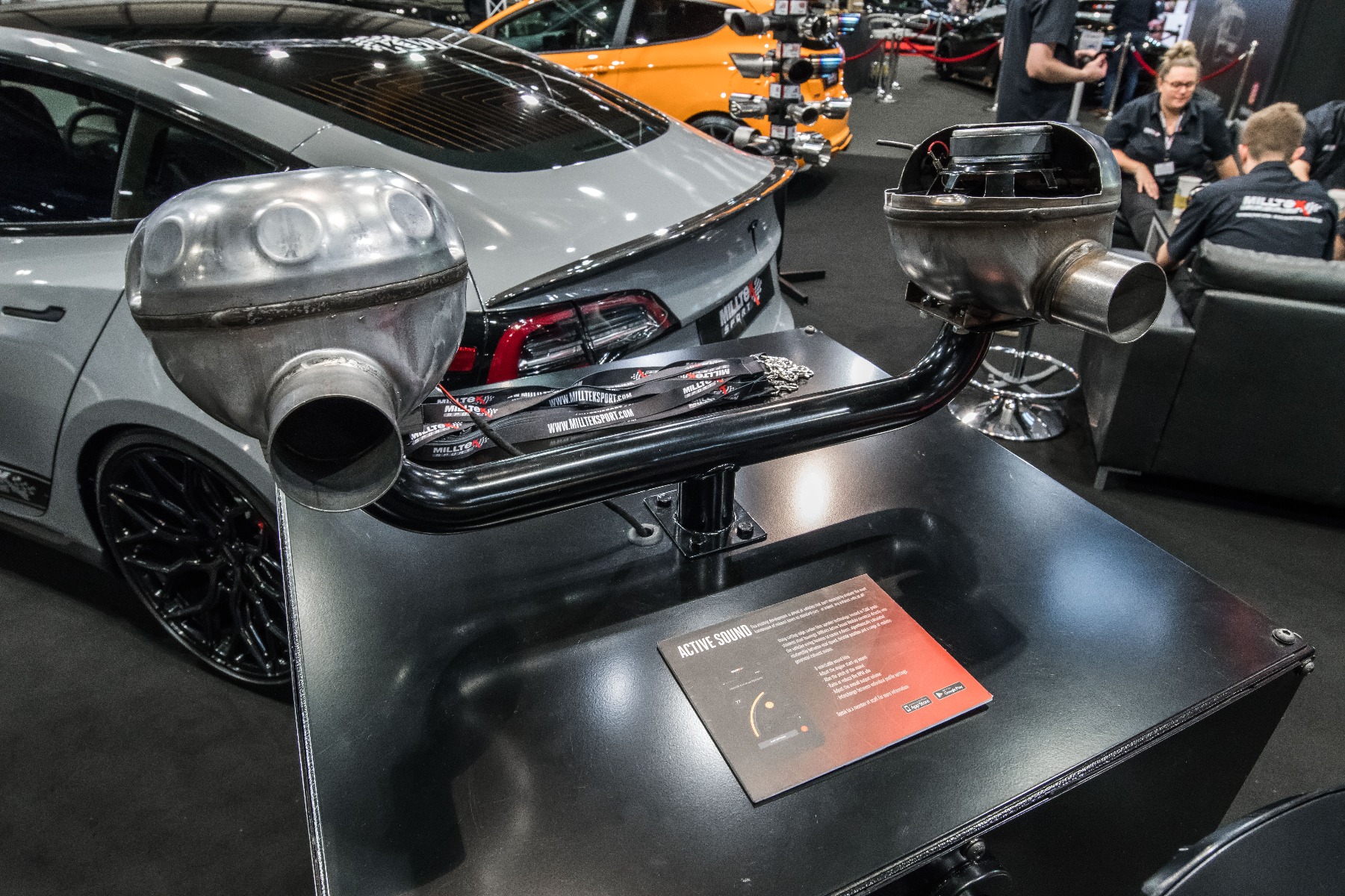 The set up showcased one of the sound generators removed from the Tesla with an external pedal for stand visitors to try out for themselves. The reactions that we saw were priceless!
For some, the peace and quiet of a Tesla is the reason they buy the car. For us, it was the way the car drives, and the silence was something we saw as a project to overcome. Why can't we have the best of both worlds?
Along with the 2 vehicles on the stand we also displayed a range of manufactured products including Cat-Back systems for the Mk8 Fiesta and A90 Supra, valved silencer displays for the M2 Competition and F56 Mini, and a range of HJS Sports Catalysts.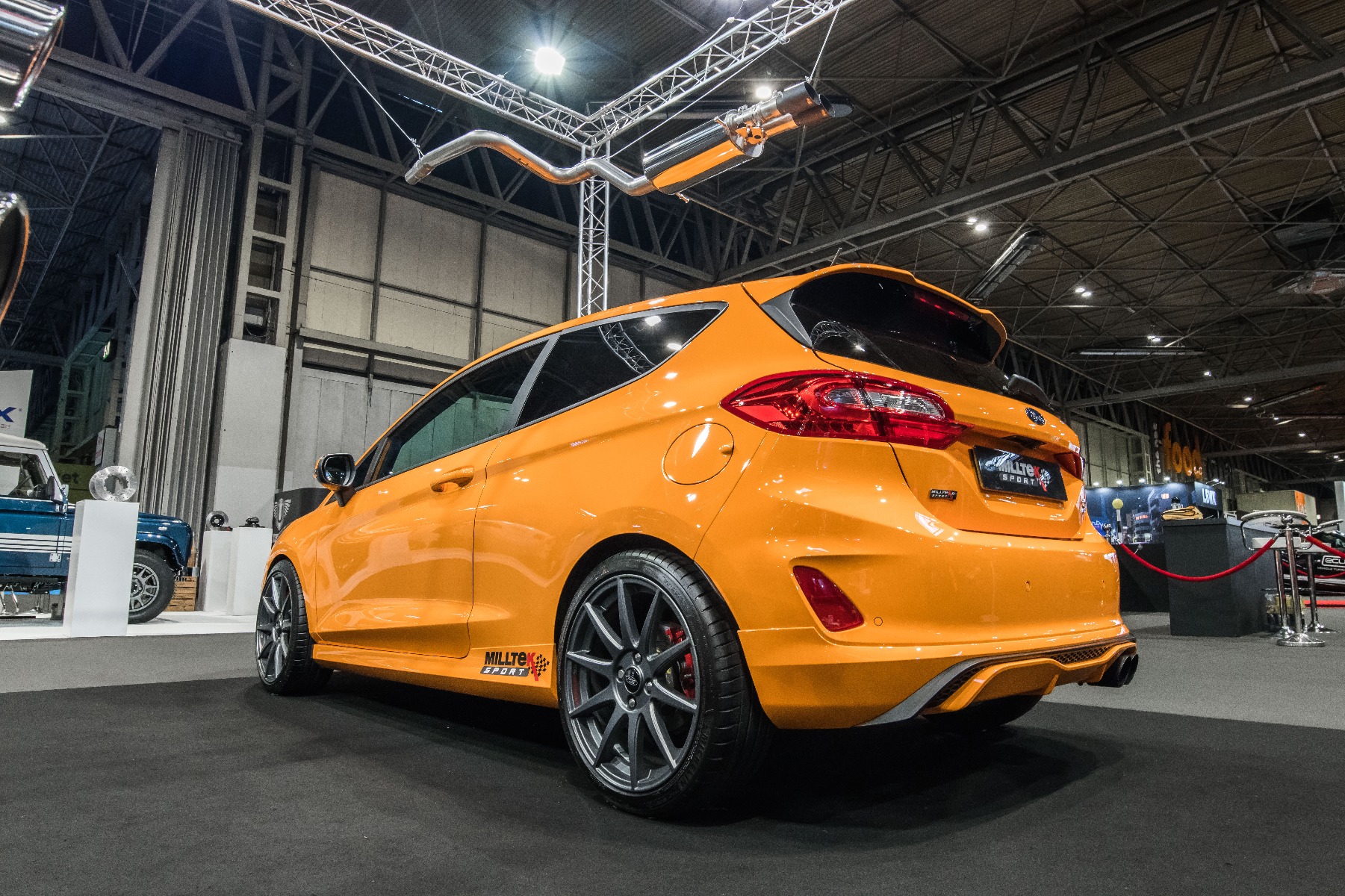 The first 2 days of the show were trade days, where we were happy to invite several existing dealers to visit the stand as well as taking the opportunity to meet potential new customers looking to add the Milltek Sport products to their range.
This was followed by 2 days of meeting Performance Aftermarket enthusiasts who had either come by the Milltek Sport stand to enquire about products for their vehicles, find out more about the brand or those who wanted to just come by and say hello!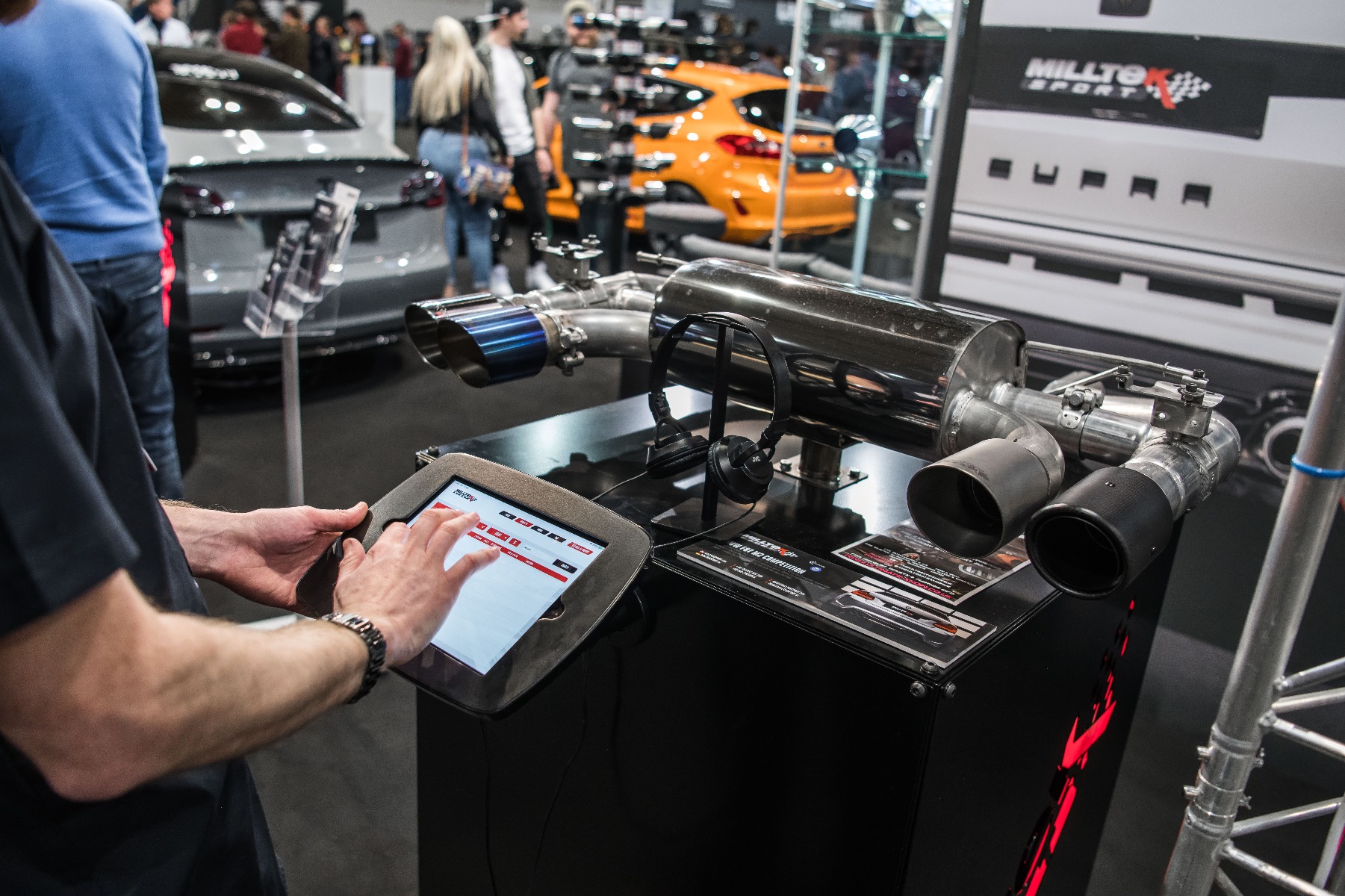 The biggest highlight of the show for us was seeing the faces of people as they took control of the Active Sound display and bought the Milltek Sport Tesla to life with the external pedal that simulated the hyper-realistic exhaust tones that come with the module.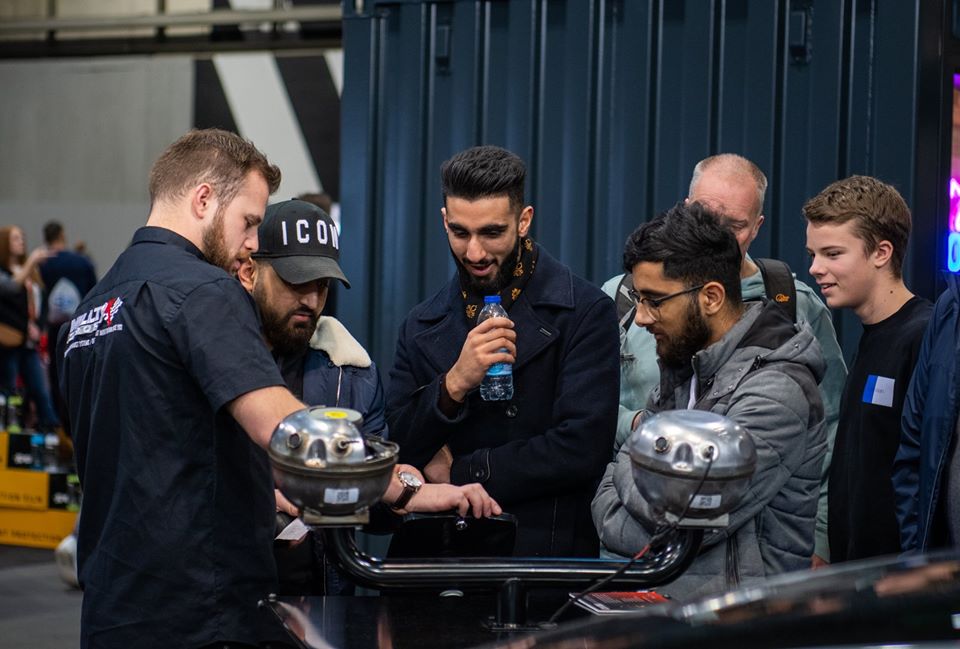 We would like to thank all of the people who took the time to come and visit us in the Performance & Tuning Village and for those of you who interacted with us over Social Media and entered in to our competitions over the weekend!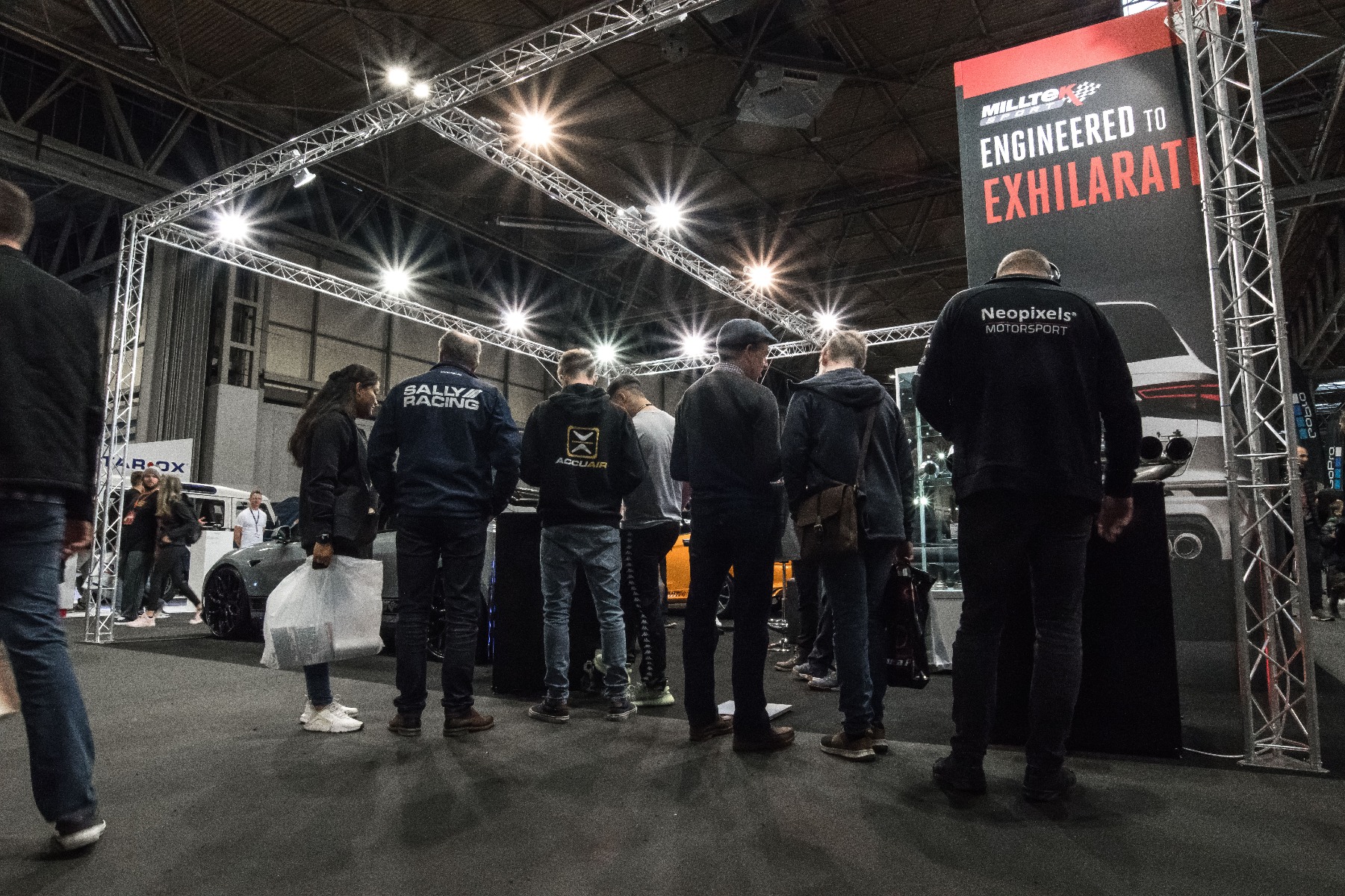 Until next year..